Have you grown bored with the look of your dining room? Does your office need new flooring to impress potential clients? Are you ready for a dramatic, elegant flooring solution? If your answer is yes, cherry wood flooring may be the best option. This simple wood grain and rich coloration offers great beauty for any room. If you're thinking about getting cherry wood floors for your home, Adirondack Wood Floors is the company to call on. Offering complete cherry wood flooring installation and repair service, we're the flooring pros in the Albany area you can turn to for unbeatable results and superior customer service. Call or e-mail us right away to learn more about your options for cherry wood floors!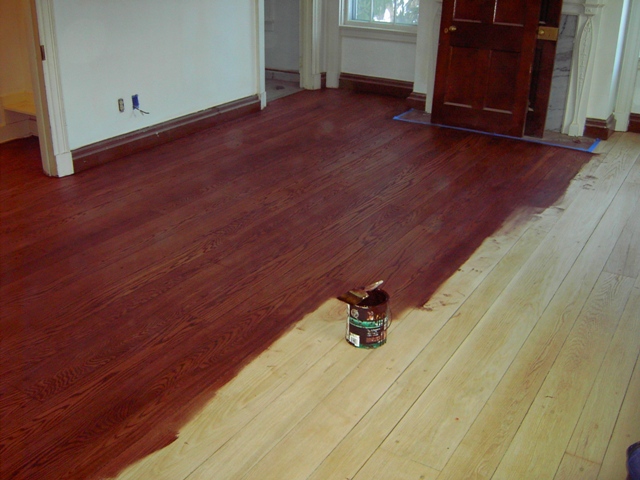 Cherry Wood Flooring Repair
If you already have a cherry wood floor in your home or office, you can count on Adirondack Wood Floors to help you keep it in great shape. Our wood flooring pros have over 30 years of experience with cherry wood floor repairs, and we'll use the knowledge and expertise we've developed along the way to help ensure that your floors look like new once more. From scratches to fading, our fully bonded and insured technicians will be able to solve your flooring issues and improve the look of your cherry wood floors.
Cherry Wood Flooring Installation
When you're looking to get new cherry wood floors in your residential or commercial space, turn to Adirondack Wood Floors for help. Our cherry wood flooring installation team is ready to meet your needs and provide you with flawless installation service. As a family-owned company, we know the importance of getting high-quality flooring installation for an affordable rate, and that's why we're committed to offering reasonable prices for all of our installation and repair services.
Contact us today to get started and get the cherry wood floors you've always dreamed of for your home or office!