Quality craftsmanship, expert flooring installers, and superior hardwood products make Adirondack Wood Floors stand above the rest: for durable, beautiful, long-lasting wood flooring in the greater Albany area, we're the flooring company to call. Offering both residential and commercial hardwood flooring in a huge variety of options, our installation expertise and attention to detail ensure you get only the best. Call today for hardwood floor installation from the professionals!
Adirondack Wood Floors works with all types of quality wood flooring from traditional site-finished wood flooring to modern prefinished and engineered wood floors. We're available to install hardwood floors in new construction as well as existing homes and businesses. The Adirondack Wood Floors professionals have over 30 years of experience in the hardwood industry, and we have the expertise needed to ensure your floor is installed efficiently, effectively, and correctly for long-term performance and durability. From sanding and staining to material selection, we're well-versed in every aspect of the hardwood installation process, and our flooring company is here to make your wood floor installation experience hassle- and stress-free. Call now to get started on your hardwood floor installation!
Adirondack Wood Floors is the greater Albany area's complete wood floor installer. That means we offer total flooring installation, including stairs, molding, and trim work, to ensure your wood flooring truly looks its best. Call today to learn more about full-service hardwood flooring installation from Adirondack Wood Floors!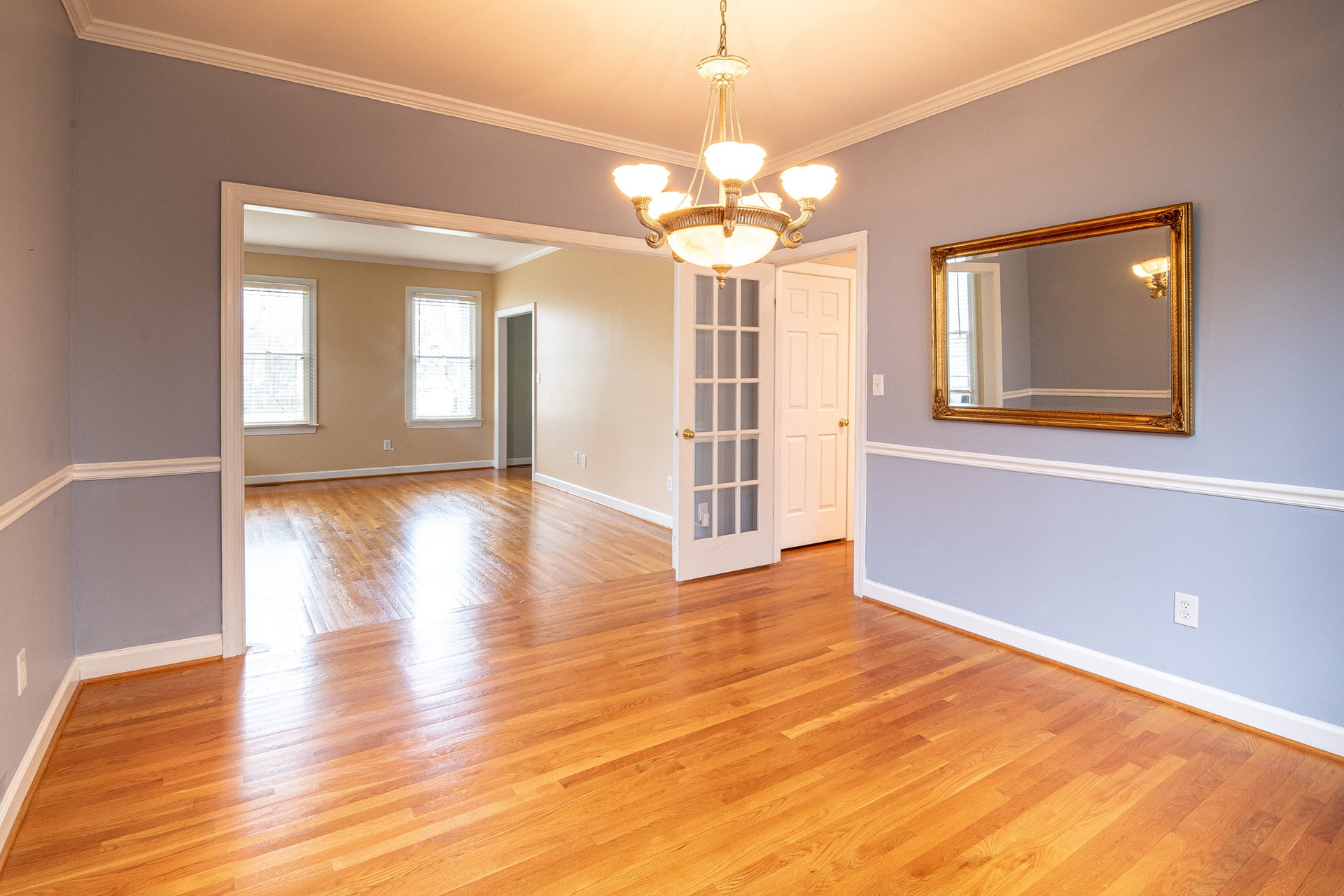 Custom Hardwood Flooring Installation
Whether you're interested in installing a brand-new wood floor or want to spice up your existing hardwood flooring, Adirondack Wood Floors specializes in custom wood flooring design and installation. From borders and hearth wraps to more intricate designs, our flooring installers have the skill, expertise, and creative vision to personalize your hardwood floor. Using inlays of contrasting wood colors, we can accent your hardwood flooring to create visual interest, accentuate architectural details, and bring you one-of-a-kind custom wood floors you'll love. Our personalized wood floors are available as retrofits as well as for new wood flooring. Call today for more information about custom hardwood floors and your home or business!
Commercial Wood Flooring Installation
Adirondack Wood Floors offers commercial hardwood flooring installation in addition to our residential services. Perfect for lobbies, restaurants, retail spaces, and more, our wood floors provide a beautiful backdrop for your business! Our floor installers will work with you to select the ideal flooring product for your needs (keeping in mind durability, traffic patterns, and more), and we can work with your schedule to provide beautiful wood flooring installation that disrupts your business as little as possible. Whether you're renovating your existing space or building a new commercial building, Adirondack Wood Floors is here to bring you the perfect commercial wood floor. Quality craftsmanship, customer service, and attention to detail mean you'll get a sturdy, long-lasting wood floor and the performance you need. Call Adirondack Wood Floors now for quality commercial wood flooring installation!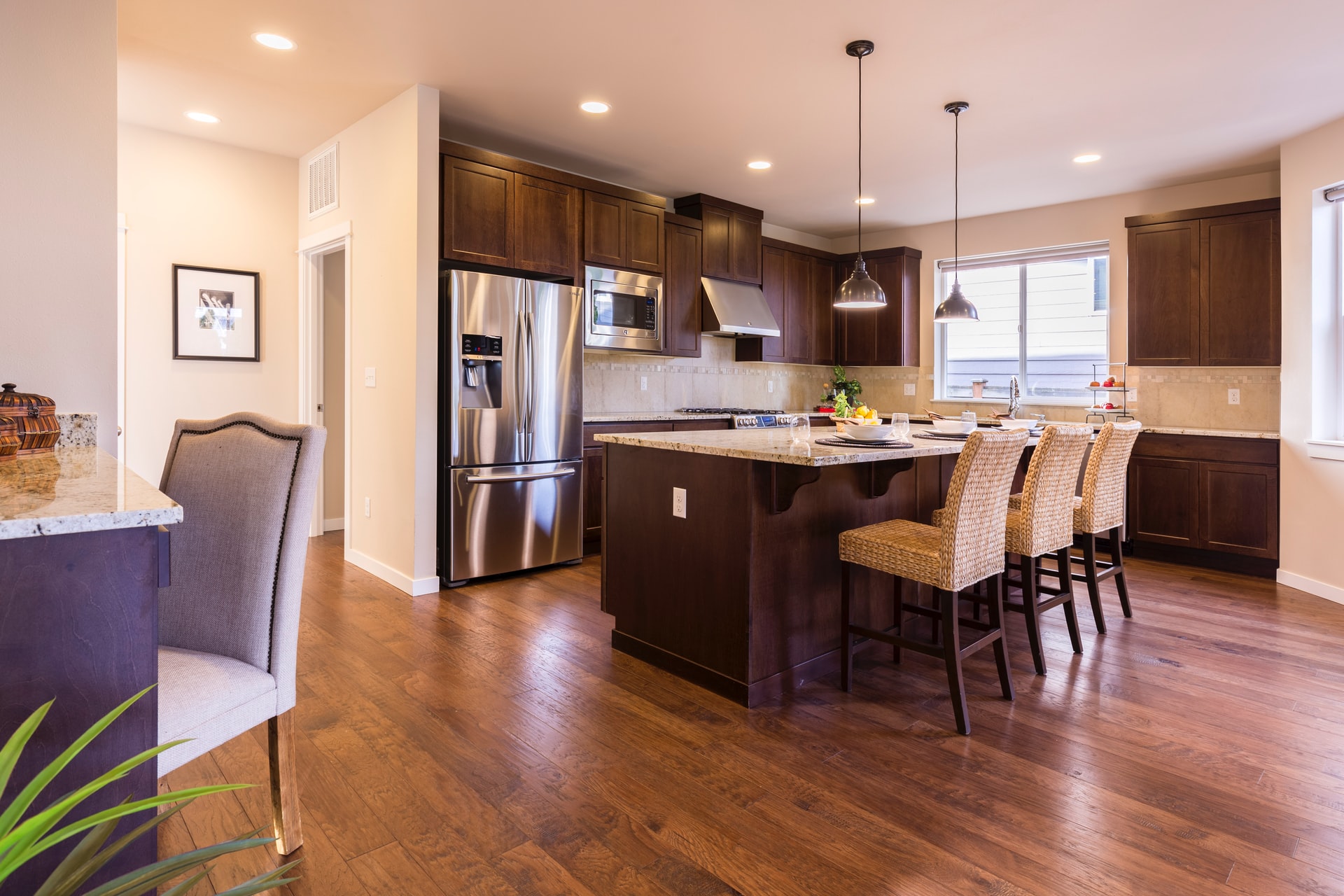 Wood Floor Repair
And don't forget, in addition to installing new hardwood floors, our floor installers are experts at wood flooring repair. When you have unsightly water damage, pet stains, or excessive wear, it can detract from the look of your whole floor. The Adirondack Wood Floors team can help eliminate these distractions with complete hardwood floor repair. Using our careful weaving technique, we can cut out damaged planks and replace them, creating a patch that blends seamlessly into the surrounding flooring. So why settle for obvious, ugly floor patches when you can get subtle, discreet repair from the expert flooring installers at Adirondack Wood Floors. Call now to learn more!