At Adirondack Wood Floors our motto is "Pride, Performance, and Reliability:" we strive to bring every customer the best craftsmanship, quality wood flooring installation, and consistently superior customer service. When you need your hardwood floors repaired or refinished or are looking to have new wood flooring installed, you can count on us to do the job right! We have three decades of experience providing Adirondack region customers with the best in hardwood flooring–call today to let us serve you.
We're a family-owned flooring company based in Albany to bring the best in wood flooring to residential and commercial customers throughout the Adirondack and Capital District regions. We specialize in all types of hardwood floors, and our broad selection of flooring products and materials means we're sure to have just the right one for your needs and your style. At Adirondack Wood Floors, we provide convenient one-stop sales and installation. With our team of expert flooring installers, we can efficiently and effectively put in the wood floor of your dreams. So when you're ready to replace, refinish, or upgrade with gorgeous wood flooring, call Adirondack Wood Floors today!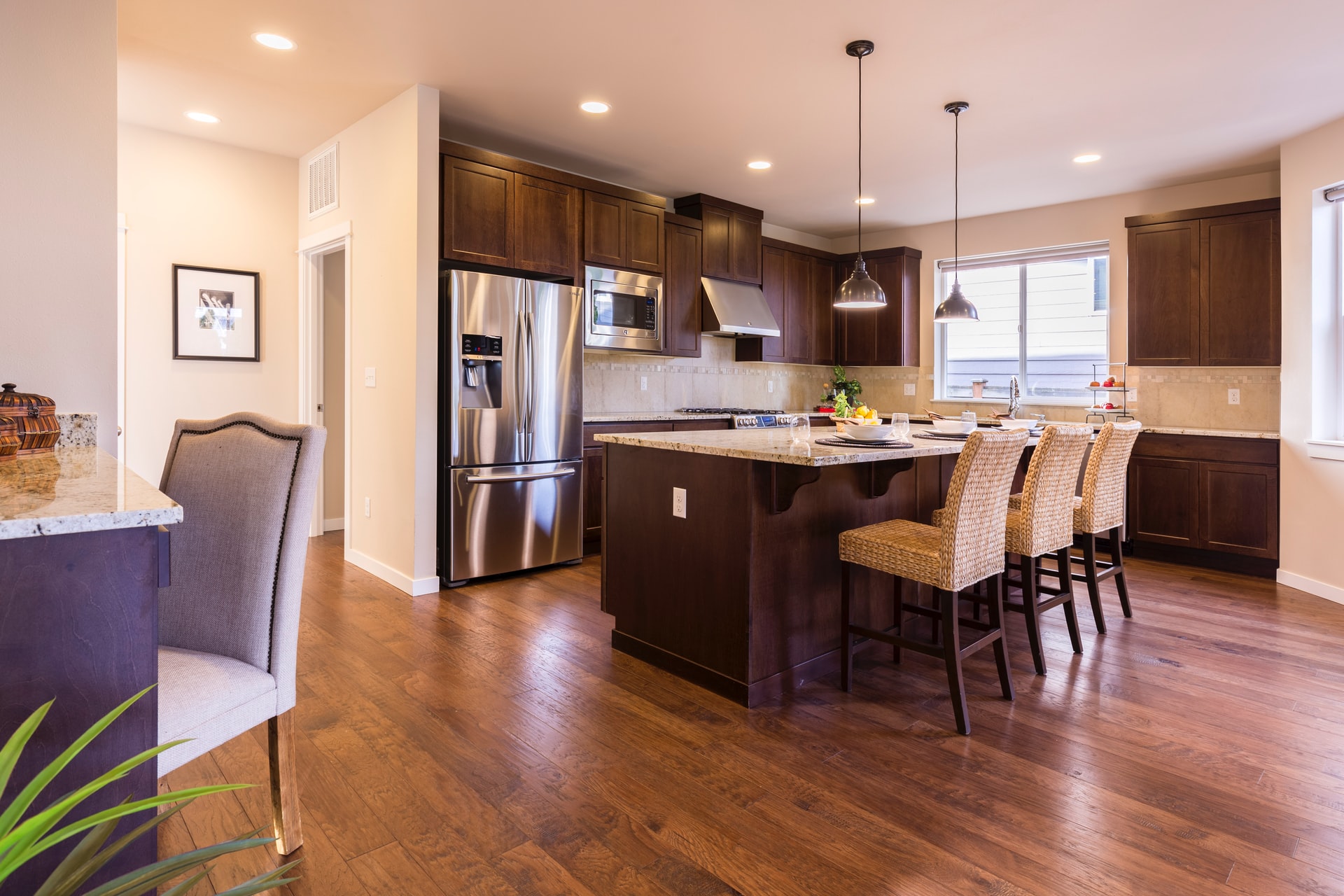 Convenient Service: We're available 7 days a week to best serve our customers. With great weekend hours in addition to a convenient 8-8 weekday schedule, Adirondack Wood Floors is here to bring you the wood floors of your dreams–on a schedule that's most convenient for you! Call today to learn more about our huge selection of hardwood flooring products, superior installation, and expert refinishing services.
Quality Craftsmanship: Unlike flooring companies who subcontract out their work to unskilled laborers, our installation and refinishing services are all completed by trained professionals. Adirondack Wood Floors is fully staffed by a team of experienced experts who are ready to handle the challenges of your particular hardwood installation or repair. Owner W. Danner McGuinness personally oversees every wood flooring refinishing or hardwood installation project, ensuring that you get the best service and quality possible.
Fair Pricing: At Adirondack Wood Floors, we believe that fair pricing is the only option. We offer top-quality wood flooring products and expert hardwood installation at competitive rates to ensure you can get the hardwood floors of your dreams without breaking the bank. Our prices are low, but our craftsmanship isn't! We never cut corners to cut costs, and we use only the best materials and products. When you want beautiful hardwood floors at an affordable price, call Adirondack Wood Floors today!
Workmanship Guarantees: We stand behind our work all the way. The Adirondack Wood Floors team takes great pride in their craftsmanship, and we're committed to ensuring our customers are fully satisfied with our workmanship. If you have problems with our completed project–be it floor refinishing, repair, or installation–we'll make every effort to correct the issue. Adirondack Wood Floors is here to make certain you're pleased with our services, and our professionals go above and beyond to ensure you get only the best craftsmanship and results!