Your one-stop shop for hardwood flooring sales and installation in the Adirondack region and Capital District, Adirondack Wood Floors has the gorgeous wood floors you want and the expert installation craftsmanship you deserve! With over 30 years of experience in the hardwood floor industry, our team of professionals has the knowledge and hands-on skill to ensure you get only the best in wood flooring. Whether you're looking for wood flooring for your new construction home or want to upgrade your house by adding gorgeous oak wood floors, Adirondack Wood Floors is the flooring company for the job. Providing complete residential and commercial hardwood installation and sales, we're ready to help you make your home shine with beautiful wood flooring. Call now!
Elegant, beautiful, and appealing, hardwood flooring brings the warmth and sophistication of natural wood into your home or place of business. This long-lasting flooring material is both durable and sturdy, ensuring your floors look great for years to come. And even when your wood floors have been scuffed and marred by years of use, you won't have to replace your floors! Simply contact your local wood flooring refinishing team, and they'll restore your floor's luster, beauty, and grace. Hardwood floors can easily last the lifetime of your home! Wood floors are low-maintenance and are even considered hypoallergenic because they don't trap contaminants or allergens. Bringing you beauty, high-performance, and a long-term investment in your home, hardwood floors from Adirondack Wood Floors are a fabulous choice for all of your flooring needs.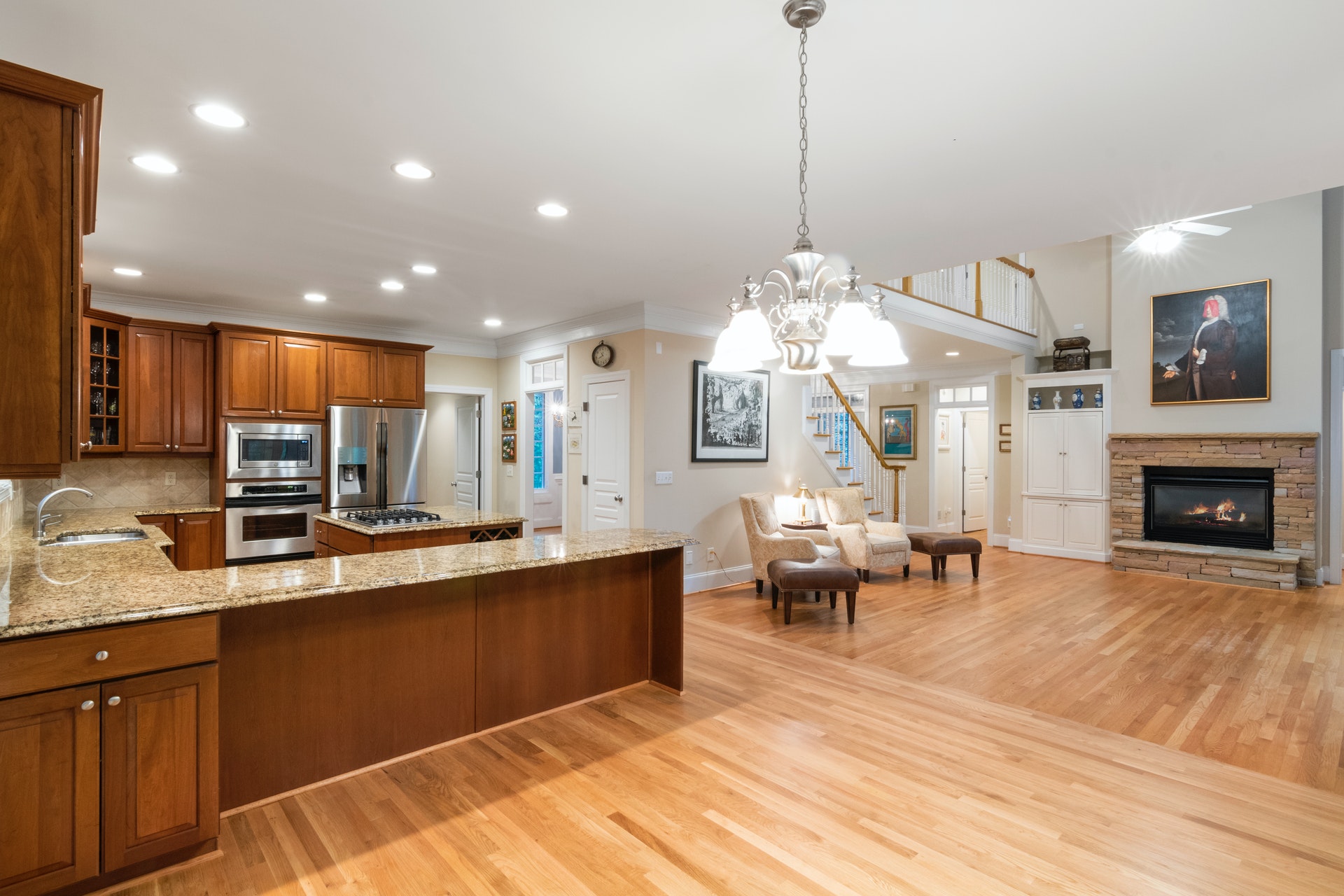 At Adirondack Wood Floors, we offer a variety of high-class wood floor options to suit any home and any style. With hardwood flooring materials ranging from "green" bamboo floors to traditional site-finished flooring, we have a broad selection of wood floors perfect for your house or business. We offer hardwood floors in a variety of woods, including:
Oak
Brazilian cherry
American cherry
Walnut
Maple
Pine
From custom inlays and designs to sanding, staining, and finishing, Adirondack Wood Floors offers top-quality craftsmanship, attention to detail, and fabulous hardwood floors. Let us help you select the ideal flooring options for your needs: call our flooring company today to learn more about our wood flooring products, hardwood installation services, and more!
Environmentally Friendly Wood Floors
With more and more "green" wood flooring materials on the market today, it's easier than ever to get a beautiful, eco-friendly wood floor. Two of the most popular options are bamboo and cork flooring, although recycled and reclaimed wood are also increasing in popularity. Cork and bamboo are both considered sustainable woods, making them a great option for eco-conscious homeowners. Available in both traditional nail-down and floating floors, bamboo and cork offer distinctive looks, long-term performance, and the natural beauty of a wood floor without the environmental cost. Call Adirondack Wood Floors today to learn more about today's hottest green wood floors for your home!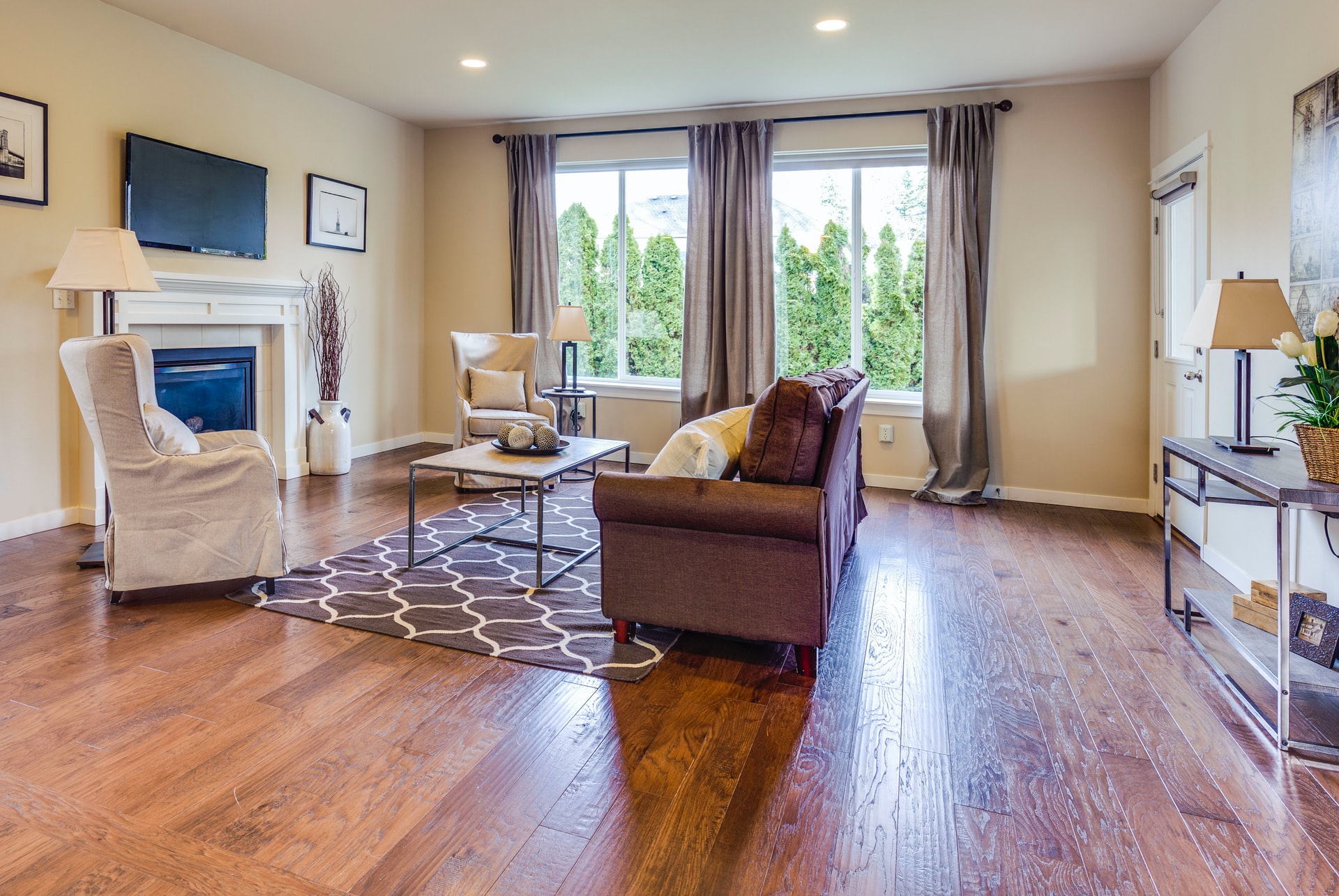 Commercial Hardwood Flooring
Perfect for both residential and commercial use, hardwood flooring is a great way to help your business look its best. With long-term durability, low-maintenance performance, and attractive appearance, wood floors can add practical beauty and style to just about any commercial space. Adirondack Wood Floors is available to install all types of wooding flooring in businesses throughout the Capital District and Adirondack region: from easy-install prefinished flooring to traditional site finished flooring to environmentally friendly green wood floors, we have the top quality products and installation expertise you can trust for the best in hardwood floors. For restaurants, offices, retail stores, and so much more, hardwood flooring provides you with long-lasting performance and great looks! Call Adirondack Wood Floors today for expert installation, superior customer service, and the best in commercial wood flooring!